avatarius and the CIA-mole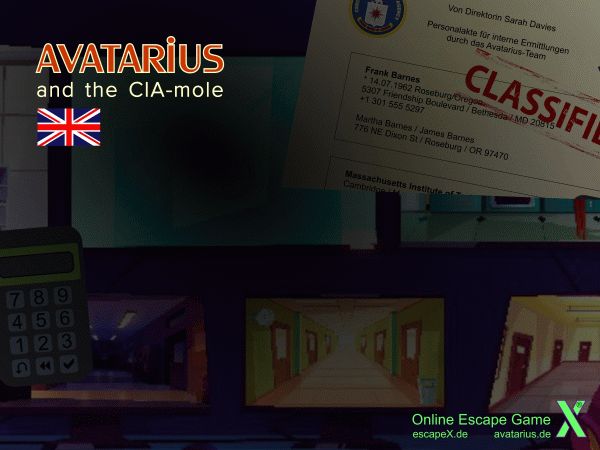 An evaluation process…
All new agents are required to go through this process to demonstrate their skills. The team is taken back to 1996. A highly sensitive data set – the NOC list – has been stolen from the main server at the CIA headquarters at Langley.
The objective
Expose the mole
Find and delete the NOC list from the CIA's main server
If you are successful, you will have saved the lives of hundreds of agents around the world
The Mission Parameters
More than one device at a time:
we recommend a maximum of 4 PCs
Share your screen!
90-120 minutes of mission time
Price for one mission: 15,- €
---
Preview
Get yourself a sneak-peak into this Mission by watching this 1-minute-video. Don't forget to turn on the sound!
---
Book Now
Overview of our Point&Click-missions